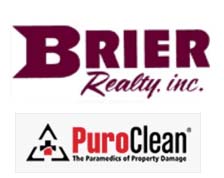 We thank all of our sponsors for making this event possible!

Porch Light Parade

The official Sponsor is Brier Realty

Live Music After the Parade

Sponsored by Tad and Ann McMurray.

Honey Bucket

$200.00 - Sponsored by Puroclean - right here in Brier

General Sponsorships

$60.00 contribution. This will enable us to launch a marketing campaign, obtain signs, posters and for parade prizes. Or, collectively support the unsponsored items above.

If cash is not an option for your company, in-kind trade are welcomed for use as parade prizes.

With all sponsors - business logos will be prominently displayed in all marketing efforts and event promotions. We not only appreciate our sponsors support but will strive to create promotional value that will exceed the amounts paid. Further, our events are designed to support the local businesses with tangible sales.

For further details, information and for payment

Contact: Ken Overstreet, parks@ci.brier.wa.us - (206) 498-7426

All checks are payable to the City of Brier - Parks and Recreation. Be part of our great community - support your Parks.

Yes - Count Me In!